Orange Marmalade wiki is currently in the process of trying to being revived and adopted by Suiadwins. Any help is greatly appreciated!
Welcome to the Orange Marmalade Wiki!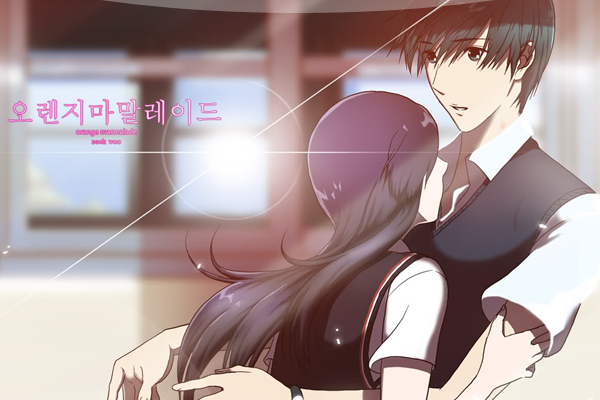 Hi there, user! Welcome to the wiki dedicated to the webtoon Orange Marmalade by Seok-woo that anyone can edit. This wiki has been standing since April, 2010!
We hope you enjoy your stay.
There are currently 1,253 edits, 37 articles, and 50 files. If you would like to contribute to the wiki, please sign up and create a personal account or login!
---
---
If you have a page you would like to create on the wiki, type out the page's title in the box and hit create to start creating your own page.
---
---
Visit the community portal to see what the community is working on, or drop by the discussions to say hello!
Orange Marmalade is a webtoon by Seok Woo. It is about a vampire named Baek Ma Ri, who tries to conceal her identity from the world. Seeing vampires as monsters, the humans shun them and wish that they would die out already. But when Ma Ri falls in love with a human boy who hates vampires, things get complicated.